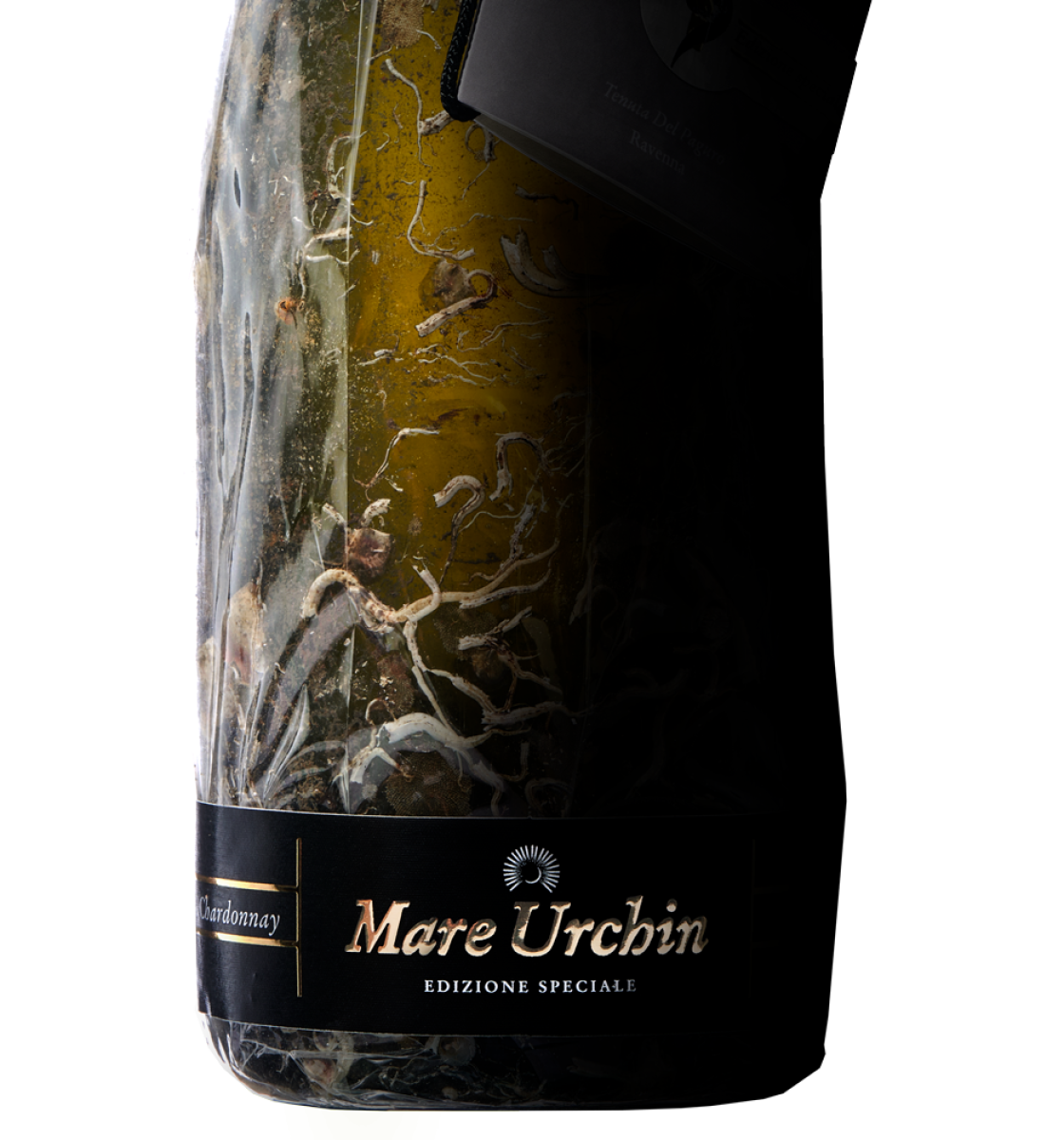 Exclusive and limited edition.
MARE URCHIN
Emerged
The first bubbles of Tenuta del Paguro have arrived.
10

YEARS OF WAITING
From the harvest to the emergence of Mare Urchin
2009

Tenuta del Paguro is founded

the first winery in the world to apply the underwater refining method.

2012

Mare Urchin grapes

Vinification of what will become Mare Urchin takes place. The grapes are directly pressed, separating the flower from the second of press. The flower must, after a slight static decantation, is started for fermentation at a controlled temperature.

2013

Bottling and aging

Draught in February 2013 is performed by resting on the lees that will last 100 long months.

2021

Immersion at meters

-52

Disgorgement in June 2021 and immersion in Portofino's Baia degli Inglesi.

2022

Mare Urchin emergers
300
Bottles
Of the few bottles available, a part was destined for scientific research laboratories on the underwater refinement method. Less than 300 bottles will ever be available for sale.
10
Years
The Mare Urchin grapes are harvested in 2012. The 100 months of aging on the lees embellish each bottle of this limited edition.
6
Atmospheres
The bottles were immersed in suspension: the pressure exerted by the bubbles inside the bottle is compensated by the pressure of the water at a depth of 52 meters.
1
Edition
The particularities of the circumstances that led to the creation of Mare Urchin are unrepeatable. The ensuing edition is unique.